5P &nbsp&nbsp62m2 &nbsp&nbsp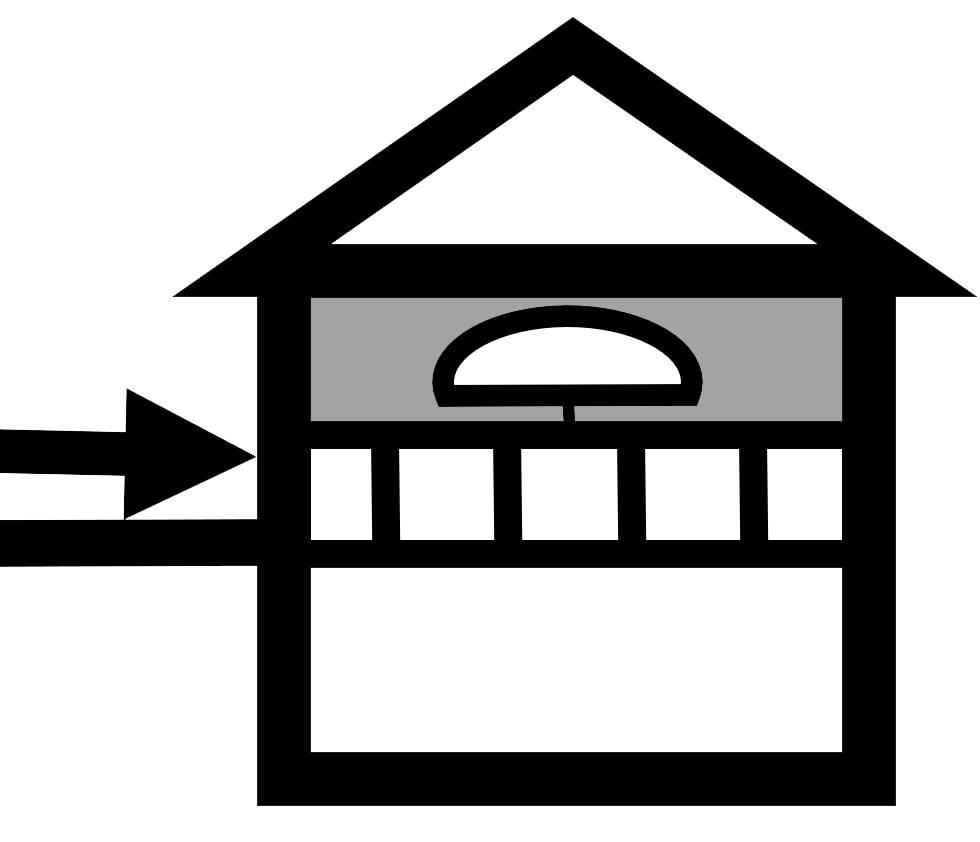 Middle floor,
entrance at ground level,
balcony
Pets
are not allowed
&nbsp&nbsp
The apartment is
barrier-reduced
General description
60 m², middle floor with ground level entrance. The apartment has everything you need for a relaxing holiday. In addition to a spacious living area with a double bed (wall bed) there is a separate bedroom with two more beds. A modern bathroom, a fully equipped kitchen with fridge-freezer and oven make the holiday pleasant. On the south and west-facing large balcony of the apartment you can enjoy a great view of the beautiful nature and into the evening the sun. The apartment is equipped with free Wi-Fi.
Rooms
Spacious living room with dining and sitting area. Sleeping possibilities with two wall beds and a sofa bed in the living room and two single beds in the bedroom.
Kitchen
Fully equipped kitchen with ceramic hob, oven, refrigerator with freezer.
Bathroom
Newly renovated bathroom with walk-in shower.
Details

Living room: Cabinet bed , Dining area , Sofa bed , Wardrobe
Multimedia: Digital TV , HD-TV
Kitchen: Ceramic hob , Coffee machine , Cooker hood , Fridge with ice compartment , Oven
Bathroom: Hairdryer , Shower , walk-in shower
Outside: balcony , garden furniture , ground level entrance , Middle floor , Parasol , Sunbeds

Pets: Pets are not allowed

Miscellaneous: Non smoking , Suitable for allergy sufferers , Wheelchair suitable
Booking request
&nbsp &nbsp &nbsp &nbsp
Back to the list of apartments
Booking request
&nbsp &nbsp &nbsp &nbsp
Back to the list of apartments
Prices

Rates per season per week for an occupancy of 2 persons including final cleaning
Price information for orientation without guarantee - Prices apply, which are offered by the landlord upon request


Season
Price /
Week in €

Minimum
time in
days

Seasons
Season-A
435.00
on request
13.09.2020, 18.12.2020
Season-B
435.00
on request
10.01.2021, 12.06.2021
Season-C
505.00
7
13.06.2021, 11.09.2021
Season-H
575.00
on request
19.12.2020, 09.01.2021
Price per additional person per day: 0 € plus tourist tax for each person and day
Pets are not allowed
Booking request
&nbsp &nbsp &nbsp &nbsp
Back to the list of apartments
Information about the owner


Karin und Klaus Wilhelmi


We speak Deutsch und Englisch




☎

+49 (0) 6085 - 1347

📱

+49 (0) 1731 - 594448
Booking conditions
Deposit: 100, - € by arrangement
Final payment: 4 weeks before arrival
50,00 Euro final cleaning
100 € deposit
Tourist tax is payable at the tourist office in Hauzenberg.
Arrival day: Daily - earliest arrival time: 14:00 o'clock
Departure: by 10:00 at the latest
Booking request
&nbsp &nbsp &nbsp &nbsp
Back to the list of apartments
Your message / booking request to the landlord



Your message will be stored and may also be forwarded to other landlords



Booking request
&nbsp &nbsp &nbsp &nbsp
Back to the list of apartments
Booking request
&nbsp &nbsp &nbsp &nbsp
Back to the list of apartments