5P &nbsp&nbsp62m2 &nbsp&nbsp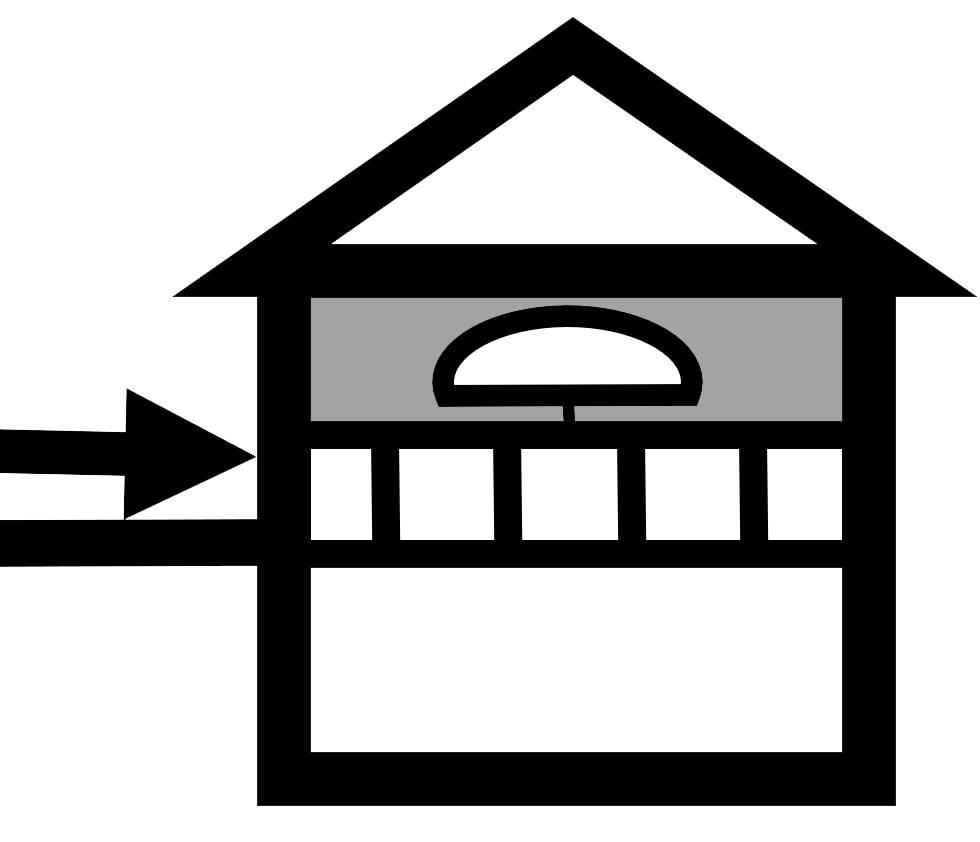 Middle floor,
entrance at ground level,
balcony
Pets
are not allowed

General description

62 sqm middle floor apartment with ground floor entrance.
The comfortably furnished apartment is suitable for a family of up to five people.
A large wrap-around balcony with a wonderful view of nature and the holiday village invites you to relax. The playground is within sight.
The WiFi - Internet access is available free of charge.
The apartment has its own parking space.
Rooms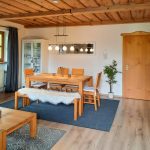 Spacious living room with a sofa that can be pulled out for sleeping and a cozy dining area.
Large flat screen TV, radio with CD player, numerous books and games
Children's room with a bunk bed and a single bed, lots of books and toys.
A travel cot and high chair are available free of charge.
Kitchen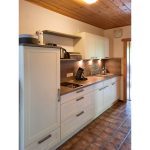 The modern kitchen is equipped with a 2-ring ceramic hob, a fridge / freezer and a microwave with baking function
Details

Living room: Dining area , Sofa bed , Wardrobe
Multimedia: Digital TV , HD-TV , Stereo system
Kitchen: Ceramic hob , Coffee machine , Fridge with ice compartment , Microwave , Stove with 2 Plates , Toaster , Water heater
Bathroom: Cosmetic mirror , Hairdryer , Shower
Outside: balcony , garden furniture , ground level entrance , Middle floor , Parasol

Pets: Pets are not allowed

Miscellaneous: Iron , Ironing-board , Non smoking , Vacuum cleaner
Prices

Rates per season per week for an occupancy of 2 persons including final cleaning
Price information for orientation without guarantee - Prices apply, which are offered by the landlord upon request


Season
Price /
Week in €

Minimum
time in
days

Seasons
Season-A
385.00
2
25.09.22-29.10.22, 06.11.22-17.12.22, 08.01.23-18.02.23, 26.02.23-31.03.23,, 16.04.23-17.05.23, 24.09.23-27.10.23, 05.11.23-17.12.23
Season-B
420.00
5
28.08.22 -24.09.22, 29.10.22-06.11.22, 02.01.23- 08.01.23, 18.02.23-26.02.23, 01.04.23-16.04.23,, 18.05.23- 30.06.23, 27.08.23-24.09.23 , 28.10.23-05.11.23
Season-C
455.00
5
02.07.22-28.08.22, 01.07.23- 27.08.23
Season-H
490.00
5
17.12.22-01.01.23, 17.12.23-02.01.24
Price per additional person per day: 0 €
Pets are not allowed
Information about the owner


Karin und Dieter Steinbrecher


We speak German




☎

+49 821-526255

📱

+49 170-4848155 or +49 171-6225350
More informations

The beautiful Bavarian Forest and the idyllic location of the holiday village have persuaded us to buy this holiday home. We are a married couple from Augsburg and as a balance to the big city we enjoy the peace and nature here. We want you to feel as comfortable here as we do. Warm welcome !
Booking conditions
Anzahlung: 20% des Mietpreises bei Buchung
Restzahlung: 2 Wochen vor Anreise
Keine Kaution
Nichtraucherwohnung
Haustiere sind nicht erlaubt
Anreise:  Früheste Anreisezeit 15:00 Uhr
Abreise:  Bis spätestens 10:00 Uhr
Stornierungsbedingungen
Für Stornierung und Änderungen bis zu 14 Tage vor Anreisedatum wird eine Gebühr von 20 Euro berechnet
Spätere Stornierungen werden mit 50% des Preises aller Übernachtungen berechnet.
Eine Nichtanreise wird mit dem Gesamtbetrag berechnet.
Bei einer Ersatzbuchung im selben Jahr entfallen die Stornierungsgebühren.
Your message / booking request to the landlord



Your message will be stored and may also be forwarded to other landlords