5P &nbsp&nbsp62m2 &nbsp&nbsp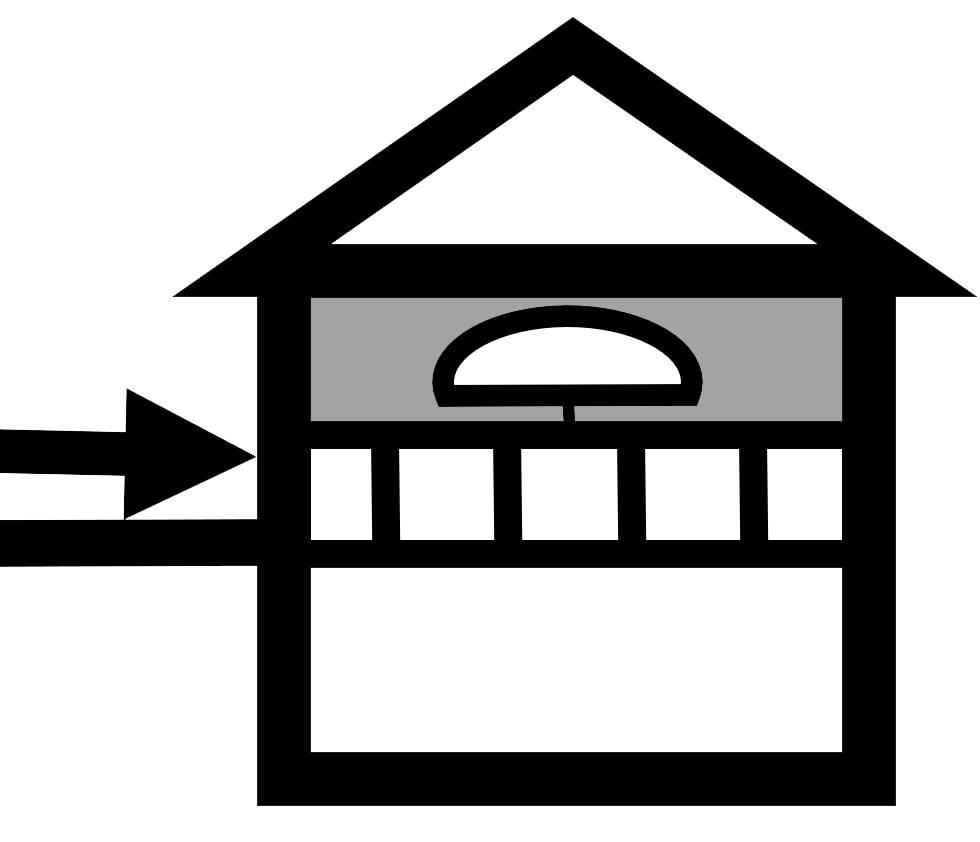 Middle floor,
entrance at ground level,
balcony
&nbsp&nbsp
&nbsp&nbsp Dishwasher
available
Pets allowed
on request
&nbsp&nbsp
The apartment is
barrier-reduced

General description

62 m², middle floor with entrance at ground level. The apartment was completely renovated in 2021 and has everything you need for a relaxing holiday. In addition to a spacious living area with a double bed (fold-away bed) and a sofa bed, there is a separate bedroom with two additional beds. A modern bathroom, a fully equipped kitchen with a large dishwasher, fridge-freezer and oven make your vacation pleasant. On the south and east facing large balcony of the apartment you can enjoy a great view of the holiday village and the beautiful nature and the sun in the morning. The apartment is equipped with free WiFi.
Rooms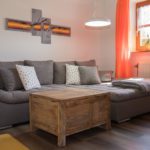 Spacious living room with dining and sitting area. There is a modern double fold-away bed and a sofa bed in the living room and two single beds in the bedroom.
Kitchen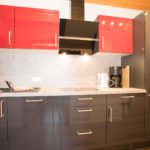 Fully equipped kitchen with ceramic hob, dishwasher, oven, microwave, fridge with freezer compartment.
Bathroom
2021 renovated bathroom with walk-in shower.
Details

Living room: Cabinet bed , Dining area , Wardrobe
Multimedia: Digital TV , HD-TV
Kitchen: Ceramic hob , Coffee machine , Cooker hood , Dishwasher , Fridge , Fridge with ice compartment , Microwave , Oven , Toaster , Water heater
Bathroom: Hairdryer , Shower , walk-in shower
Outside: balcony , garden furniture , ground level entrance , Middle floor

Pets: Pets allowed , on request

Miscellaneous: Iron , Ironing-board , Non smoking , Vacuum cleaner , Wheelchair suitable
Prices

Rates per season per week for an occupancy of 2 persons including final cleaning
Price information for orientation without guarantee - Prices apply, which are offered by the landlord upon request


Season
Price /
Week in €

Minimum
time in
days

Seasons
Season-A
407.00
3
09.01.-25.02.22, 06.03.-08.04.22, 24.04.-25.05.22, 26.09.-11.12.21
Season-B
477.00
5
02.01. -09.01.22, 25.02., 08.04.-24.04.22, 21.05.-02.07.21, 29.08.-26.09.21
Season-C
575.00
7
02.07.-29.08.21, 23.12.21-28.12.21, 22.12.22-27.12.22
Season-H
610.00
4
28.12.21-02.01.22, 27.12.22-02.01.23
Season-N
372.00
3
07.11.-09.12.21
Information about the owner


Till Puteanus


We speak Deutsch, Spanisch und Englisch




📱

0176 399 14673
Booking conditions
Down payment: 20% upon booking
Final payment: 4 weeks before arrival
50.00 euros final cleaning
100 € deposit
Arrival day: daily
Earliest arrival time: 3:00 p.m.
Cancellation policy
If the guest cancels the booking or does not appear on the day of arrival, the landlord's claim to the rent remains. The rent is depending on the time of cancellation:
- from 3 months before the start of the rental period, 30% of the amount agreed for the rental.
- from 6 weeks before the start of the rental period, 50% of the amount agreed for the rental,
- from 4 weeks before the start of the rental period, 80% of the amount agreed for the rental
- from 2 weeks before the start of the rental period, 100% of the amount agreed for the rental
If the landlord can rent the holiday home to someone else in the event of cancellation or no-show, only compensation for damages in the amount of the difference to a lower re-letting price is due.
We recommend taking out cancellation insurance.
Your message / booking request to the landlord



Your message will be stored and may also be forwarded to other landlords